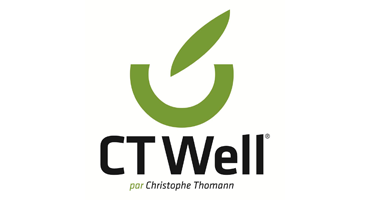 Upline replaces software at CT Well: "This is a step into the future."
Christophe Thomann, CEO at CT Well
Strasbourg-Schiltigheim / Munich in März 2013
CT Well, the French direct selling distributor for dietary supplements and cosmetics has been on the market for just under three years. Founder Christophe Thomann established the business in France first. Now the products will be officially launched in German-speaking countries.
The starting conditions are good. Apart from a complete product re-invention, CT Well has also installed a new and seasoned sales software that can be used on an international scale.
Read an excerpt of the interview from the Juli 2013 issue of "Network-Karriere" here:

CT
Christophe Thomann:
Since our market introduction in 2010 we have been working both on improving the quality of our products and the education and promotion of our consultants. We are very happy to say that we have not only achieved, but partially also exceeded our targets. The positive feeback from clients and consultants confirms this every day. Nevertheless, a few issues have appeared that could not be foreseen when starting the business.
Our previous IT system was supposed to support us and our consultant in our daily work; but it was not able to keep up with our enormous growth. Users were becoming increasingly frustrated with the application.
Unfortunately or rather fortunately (editor's note: laughs) the providor was not able to solve the problem promptly. Otherwise we may not ever have found out about Upline GmbH (formerly Alphatec GmbH) and their Upline software. Our software problems could be resolved with the help of Mr Engel and his team and we are now happy in every respect. In March we successfully started applying Upline.

NK
NK: Mr Thomann, what was the decisive factor in favor of Upline?

CT
Christophe Thomann: We looked at different providers, but Upline's team and software were just convincing. And while changing our IT system, we also wanted to improve processes that had been displayed in a sub-optimal manner so far and wanted to transfer existing data - all without interrupting our daily business activities. Choosing Upline GmbH was encouraged by their competent approach to the matter, their expert advice and the fact that they have been involved in many similar projects.

NK
NK: Mr Engel, how do you go about changing company software in MLM or direct selling companies?

TE
Thorsten Engel:
First of all I would like to thank Mr Thomann for the "distinction" (editor's note: laughs) and for the phantastic cooperation, also on behalf of my team. We all had a very good experience with the introduction of Upline for CT Well.
Getting back to your question: a software provider has to overcome numerous challenges when transitioning a system to another IT environment. This does not only apply to the sector in question. My team and I started by thoroughly analysing the situation at CT Well. What are the current problems? What will happen in the future if the current system is improved, but not exchanged? Will it lead the business to a dead end that the company cannot assess, but which is quite apparent to a software provider who understands every detail of the software? How can processes be simplified or even improved?
So at the start we always try to find the answers to all these questions.
Before starting off a software transition project, we always have to do some consulting and find a new approach to be able to turn an unhappy customer into a happy one.
Afterwards, we draw up the concept for the project and implement the information we have collected. Which features are already standard in Upline? Which distinctive characteristics have to be observed and may require further software development?
The full interview in German language is available at "press".
Read full article